August 8th, 2018 General Meeting:
BOB MAYNARD — To Filter or Not to Filter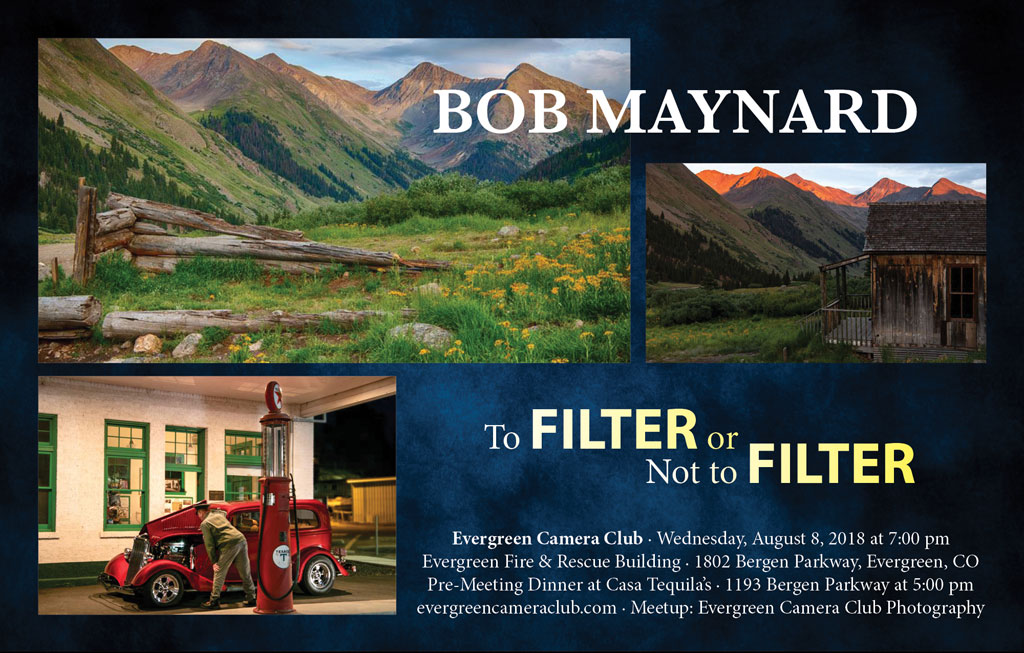 BERGEN PARK FIRE STATION
7 PM (SOCIAL TIME 6:30)
BOB MAYNARD — To Filter or Not to Filter
National award-winning photographer Bob Maynard wondered about photographic filters:
1. What about keeping a "protective filter" on your lens?
2. Is there a difference in brands?
3. Does cost matter?
4. What about digital filters available in post-processing software?
His results may surprise you. Bob Maynard will reveal his findings at the August 8th Evergreen Camera Club meeting, at 7:00 pm (come early to socialize or see Meetup for dinner details) at the Evergreen Fire & Rescue Building, 1802 Bergen Parkway, Evergreen.