July 10th 2019 General Meeting:
Member's Show & Tell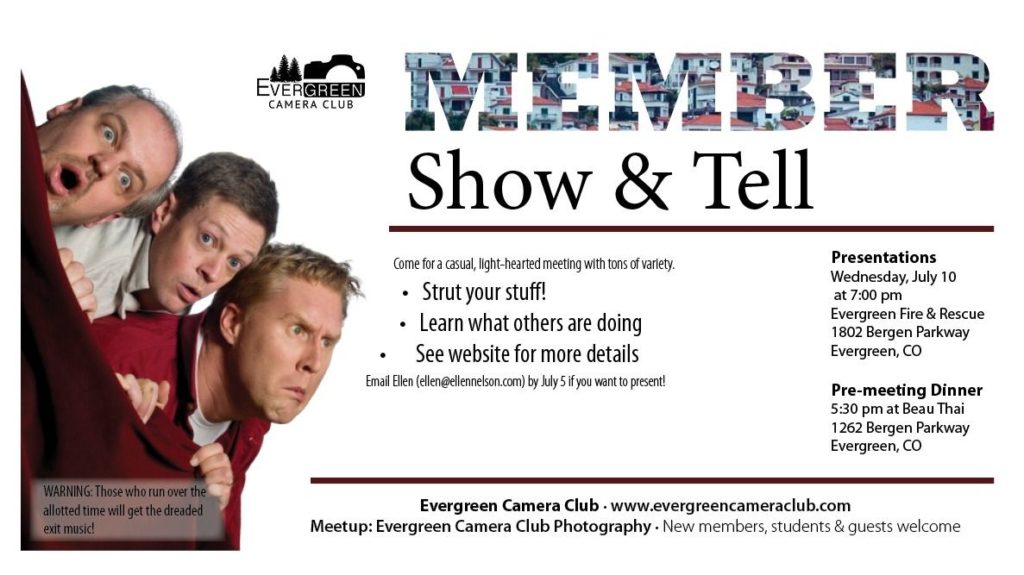 This is the month to let members shine! Short presentations by 4-6 members will cover a gamut of topics and showcase local talent. This promises to be an interesting and informative meeting!
Doors open at 6:30 pm for social time. Presentations begin at 7:00 pm. Members, guests, and students welcome!
There is NO pre-meeting dinner this month.