May 12th General Meeting: Expedition Antarctica with CHERYL OPPERMAN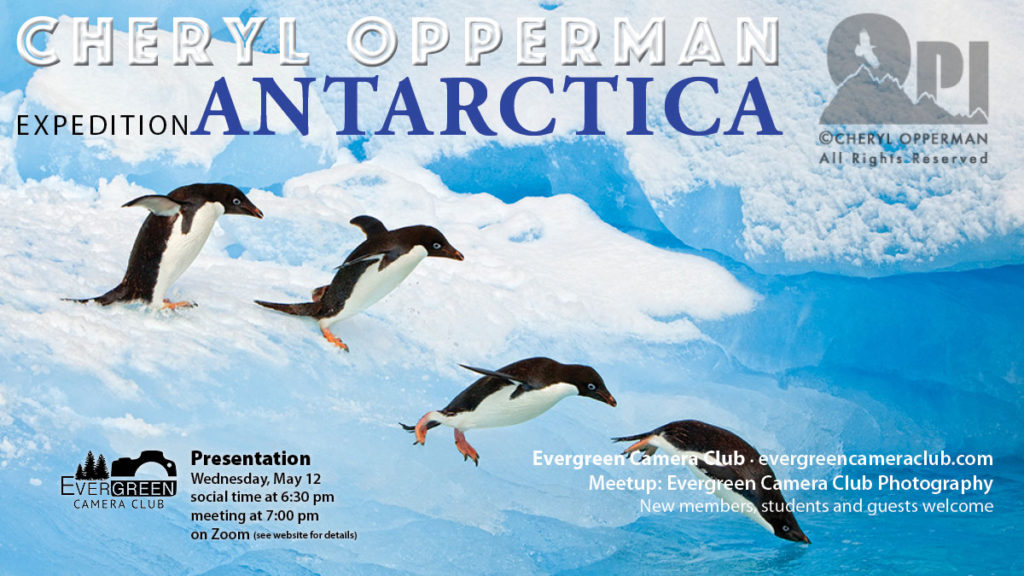 Journey to earth's southern-most continent through the eyes of award-winning photographer Cheryl Opperman. Experience the wonders of Antarctica and its nearby islands that offer photographers unparalleled opportunities to capture snow covered landscapes and polar wildlife. Combining inspiring imagery with helpful tips on how to prepare for the trip, Cheryl's insight will ensure you are ready for this once-in-a-lifetime expedition.
Join Evergreen Camera Club for Cheryl's presentation on Wednesday, May 12th via Zoom for 6:30 pm social time and announcements at 7:00 pm in the Zoom meeting room.
Join Evergreen Camera Club via Zoom:
Wednesday, May 12th
6:30 pm social time and announcements
7:00 pm start of presentation
Zoom Link:
https://us02web.zoom.us/j/82724012767?pwd=MURjL0ltTmhiQjV6QVRaOWFsSEtwdz09