September 8th General Meeting: Droning On! with David Nelson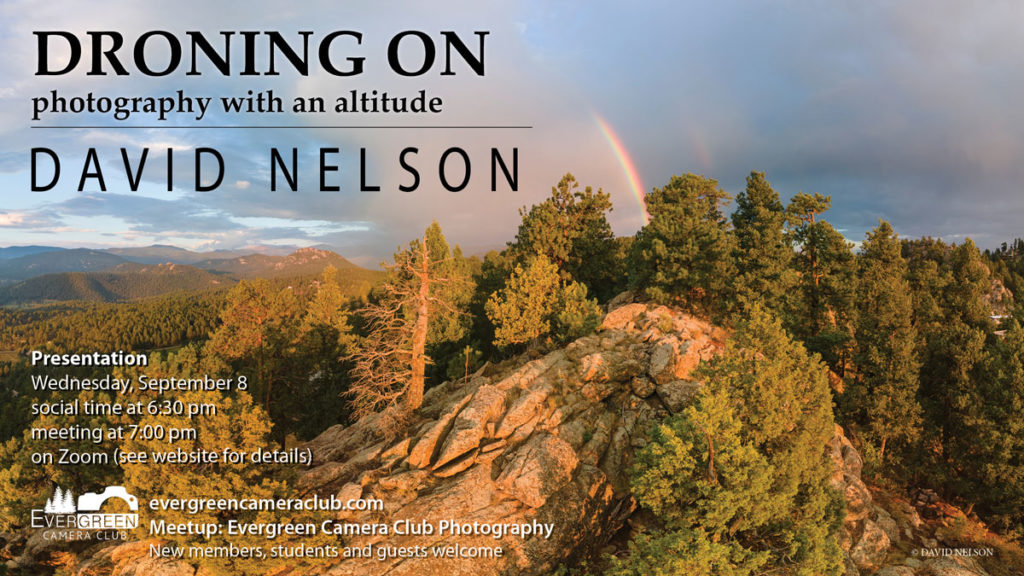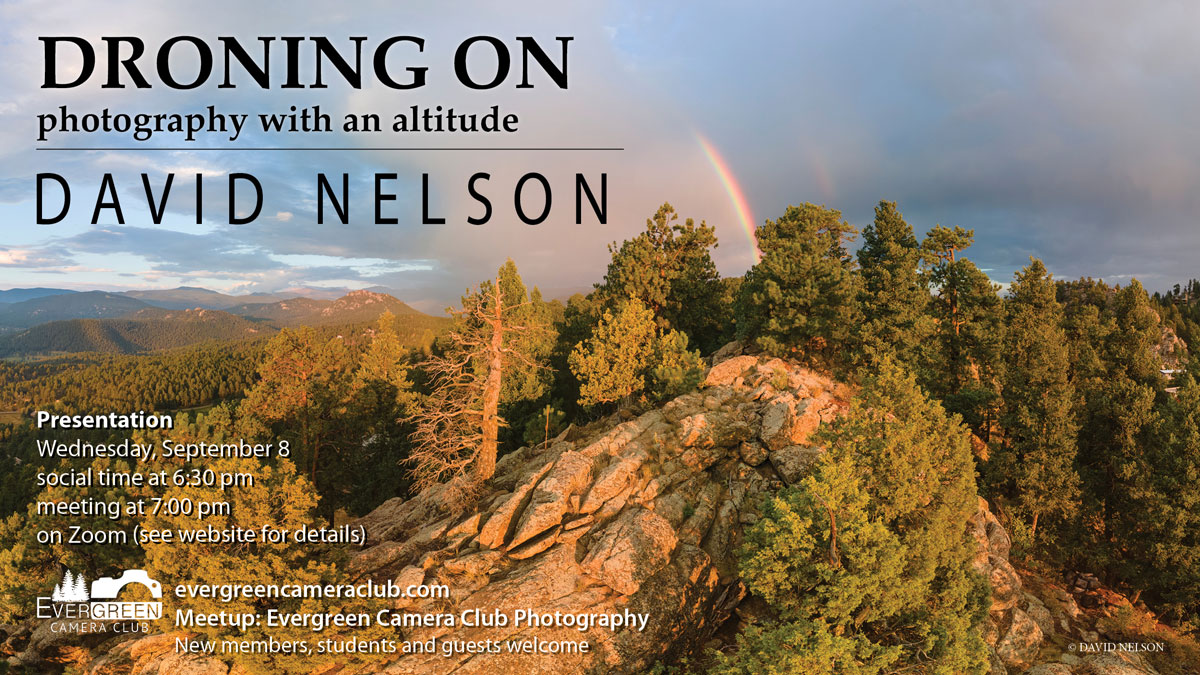 DAVID NELSON
Droning On!
What happens when your scheduled speaker cancels at the last minute? Dave Nelson has stepped up and created an impressive presentation on drone photography for the camera club so it's a win-win! If you have an interest in drone photography, own a drone, or just want to learn more, Dave will introduce you to drone photography, videography and the do's and don'ts in the field. It's a great way to see what you can do with this very long tripod.
Join Evergreen Camera Club for Dave's high-altitude presentation on Wednesday, September 8th via Zoom for 6:30 pm social time and announcements at 7:00 pm in the Zoom meeting room.
Evergreen Camera Club via Zoom:
Wednesday, September 8th
6:30 pm social time and announcements
7:00 pm start of presentation
Zoom Link:
https://us02web.zoom.us/j/83350210815?pwd=UU1IOVBXT2NiR2xHWUVNcnhwdnYwQT09