Colorado Mountain Towns with Bob Dean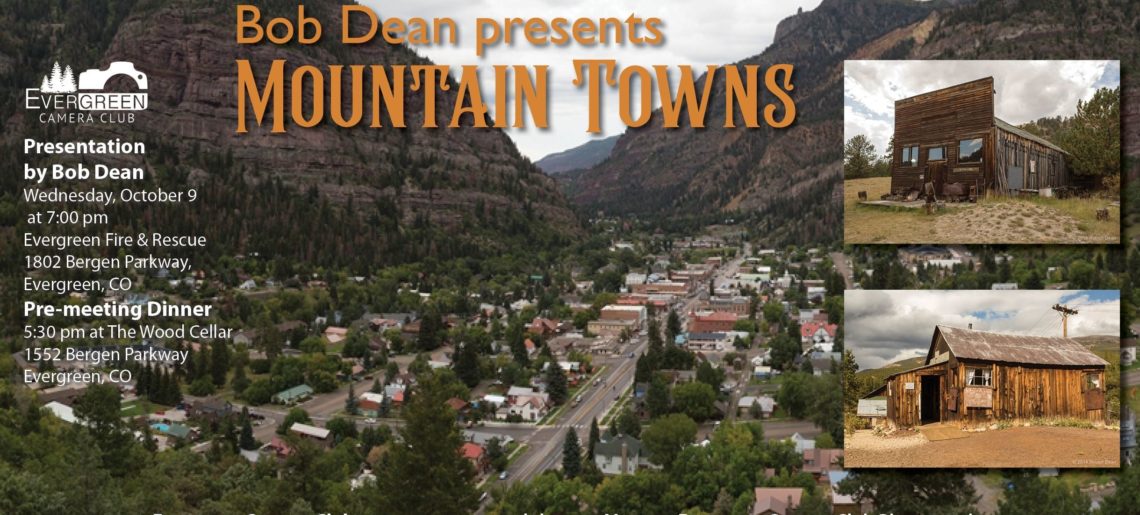 COLORADO MOUNTAIN TOWNS
How well do you know Colorado? We live in a state of awe! Our historic mining towns range from vibrant tourist destinations to ghost towns. Bob Dean, a professional photographer, author, workshop leader and president of the Colorado Urban Wildlife Photo Club, will take us on a journey through over a dozen of these towns, how to get there and the best gear for the shot.
Join Evergreen Camera Club at our October 9th meeting at 7:00 pm at the Evergreen Fire & Rescue Building, 1802 Bergen Parkway, Evergreen. Come early to socialize.
And join us at the Wood Cellar for dinner with the speaker and other ECC members. Details and sign up on a separate Meetup posting.
Venue
Evergreen Fire & Rescue
1802 Bergen Parkway
Evergreen, CO, US