November Meeting: Glenn Randall – Take a walk on the WIDE side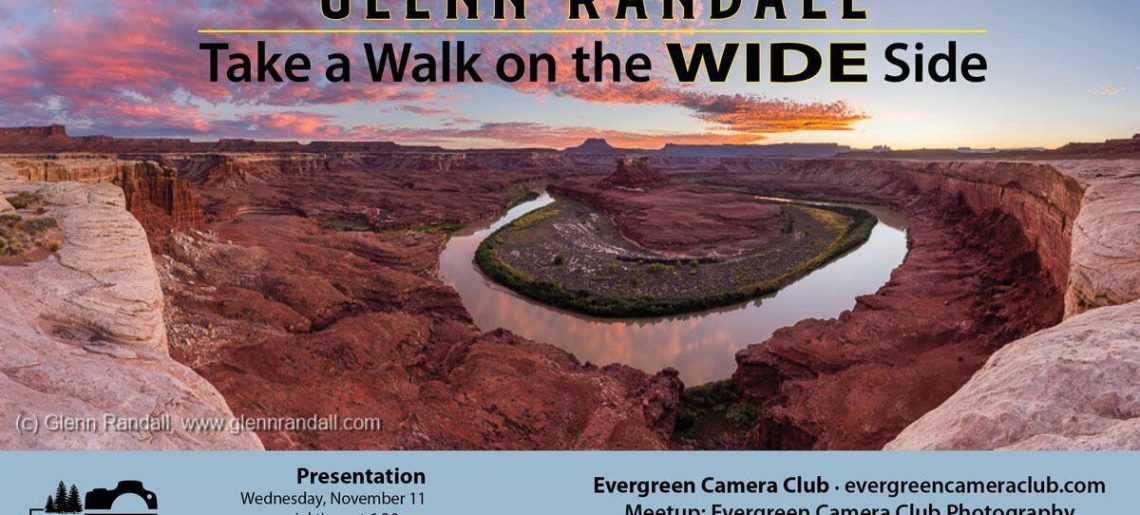 What do you do when you are standing in front of an amazing vista and your camera does not come close to capturing the majesty of the scene? Watch Glenn Randall's Take a Walk on the Wide Side presentation and learn how to compose, shoot, and stitch together single and multi-row photographic panoramas.
Glenn will explain how you can make stitched panoramas with your existing equipment – no purchase necessary! "Learning to shoot and stitch panoramas from multiple frames will open up a new world of photographic possibilities," said Randall, a Boulder-based professional photographer and author of five impressive landscape photography books. "Take a walk on the wide side, and you'll never again be content to see the world in just one way."
Evergreen Camera Club is continuing their popular Zoom meeting format, so join ECC on Wednesday, November 11th for a virtual social time at 6:30 pm and announcements at 7:00 pm in the Zoom meeting room.