October T&T: RICK NOEL Photo Search Software Feedback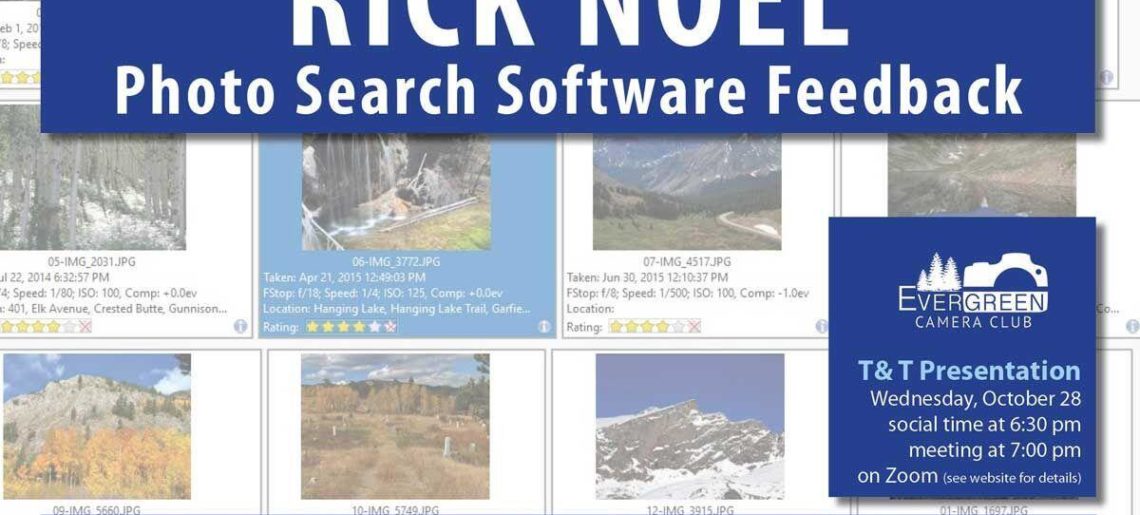 Have you ever spent way too much time looking for a specific photo? Do keywords make you cringe? There are many excellent photo editing programs out there, however, Rick was frustrated that they were weak at helping him find the photos he wanted to view and/or edit. So, he decided to write his own.
His app can:
– find photos taken in a specified place like the "Grand Canyon"
– find photos that contain particular people. For example: me and my spouse
– find photos shot on a certain date, season, year, etc.
– and much more
Rick needs our help to watch his demo and offer thoughtful feedback with what he has developed.
Evergreen Camera Club is continuing their popular Zoom meeting format, so join ECC on Wednesday, October 28th for a virtual social time at 6:30 pm and announcements at 7:00 pm in the Zoom meeting room.