January 2019 T&T:
Tom Goldberg – Lightroom Classic Basics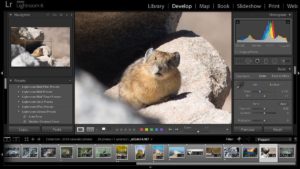 January 23, 2019
BERGEN PARK FIRE STATION
7pm (6:30 SOCIAL TIME)
Attendees and others who would like materials from this event can access:
Lightroom Keyboard Cheat Sheet — DOWNLOAD
Lightroom Presentation Slides pdf — DOWNLOAD
Event Description:
Tom Goldberg is an experienced Adobe user who's good at explaining the fundamentals.
This course will be for beginner and intermediate Lightroom users and will attempt to cover the following:
> Organizing your Photos
– where to put them
– how to use the LR library
– picking and rating
– collections
> Adjusting your Photos
– basics
– adding pop
– corrections in LR
> Open Discussion
This will be a lecture and demo, no hands-on.
Doors open 6:30 pm for social time.